This is my new blog to write about our baby girl, Leah Brooke, due July 6th. As we prepare for her, I wanted to have a place to write about her.
On Monday, we saw our sweet baby by u/s for the first time since 8w6d. Obviously, there was a big difference. Our baby now looked like a baby! She measured on track and everything looked great! Also, this was the appointment where we found out she was a girl.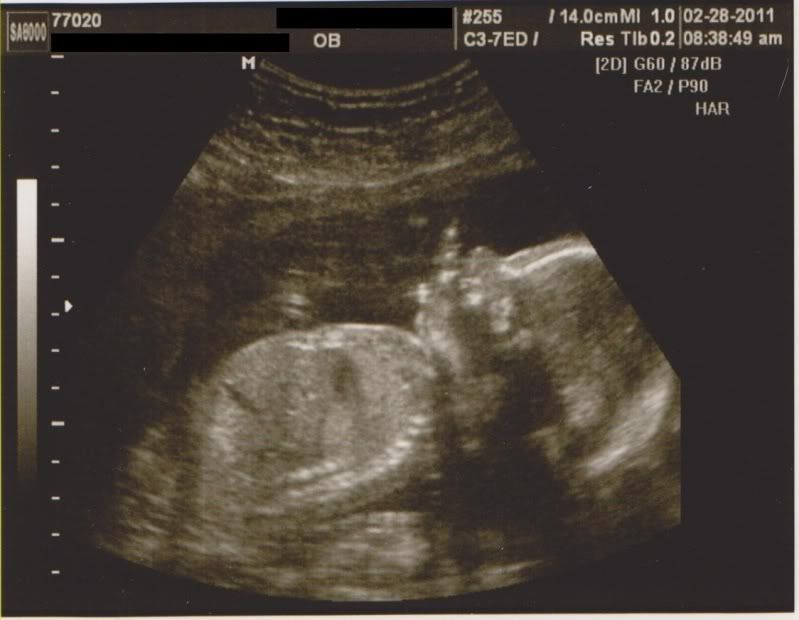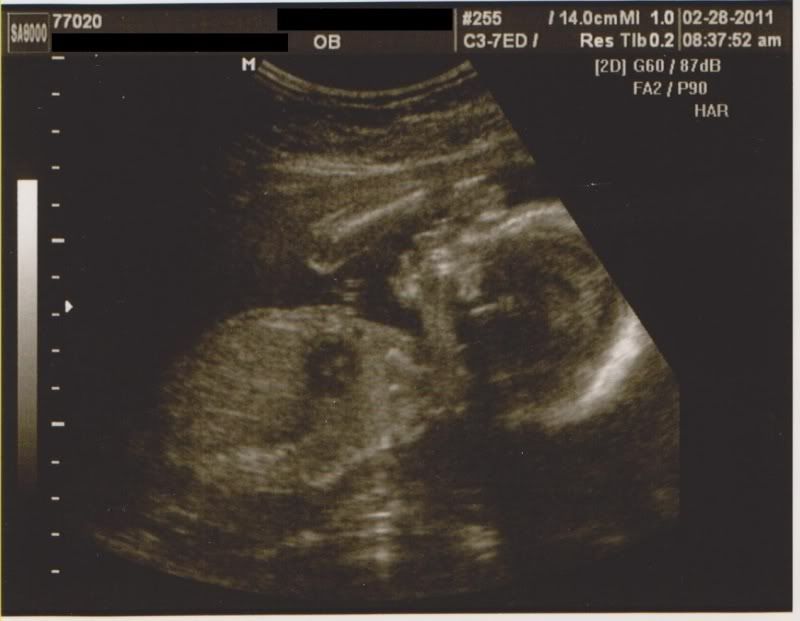 Since then, we've gone a little purchase crazy. We have ordered her crib and changing table/dresser. Also, we have purchased a few girly outfits for her. We are so excited to meet her in July!